In the Flow – Jiayu Liu's Studio
In the Flow
Artwork Description
"In the flow" brings together in the same space two contrasting elements: the universal earth and natural history. This encounter allows each element to accentuate the other's presence, overlapping virtuality and reality, tangible and intangible, human-made and natural. Jiayu Liu combines art and technology, creating a poetic way for visitors to observe and interact with their surroundings. Liu invites them to consider the space not just in terms of what it has to show but as a place to reflect on our relationship with the natural, in this case, the universal and encompassing nature.
With the high mountains that broke through the water hundreds of millions of years ago as the medium of presentation, this work uses Houdini to generate real water flow data from the mountain surface model naturally formed due to drone use 3D scanning. After that, the real water flow data is rendered again. The calculation and the visual grid are formed. The generated stereo projection is attached to the mountain structure's surface and presents an ink-like floating effect. Simultaneously, the digital natural sound generated by the simulation of the water flow data used in this work and the sound effect generated by the computer rendering will also be synthesized here.
This artwork attempts to superimpose virtual and reality, history and future in the field using technology. The karst landform was originally formed by the precipitation and erosion of rocks by water flow. Still, through the use of cutting-edge technology, the water flow was restored to the mountain surface. By linking people ,natural and history, and feedback of virtual means to real effects, water flow has once again become an interpretation of the natural time flow, and everything is mutually restricted and balanced. Moreover, this work uses this to create the possibility of multiple dimensions of interaction between the people, the field, the artwork, and at the same time creates the infinite imagination space from the viewer for nature.
In the end, the work is mapped onto the rock climbing mountain by multiple high-lumen projectors. Therefore, the work will also convey the humanistic spirit and power upstream.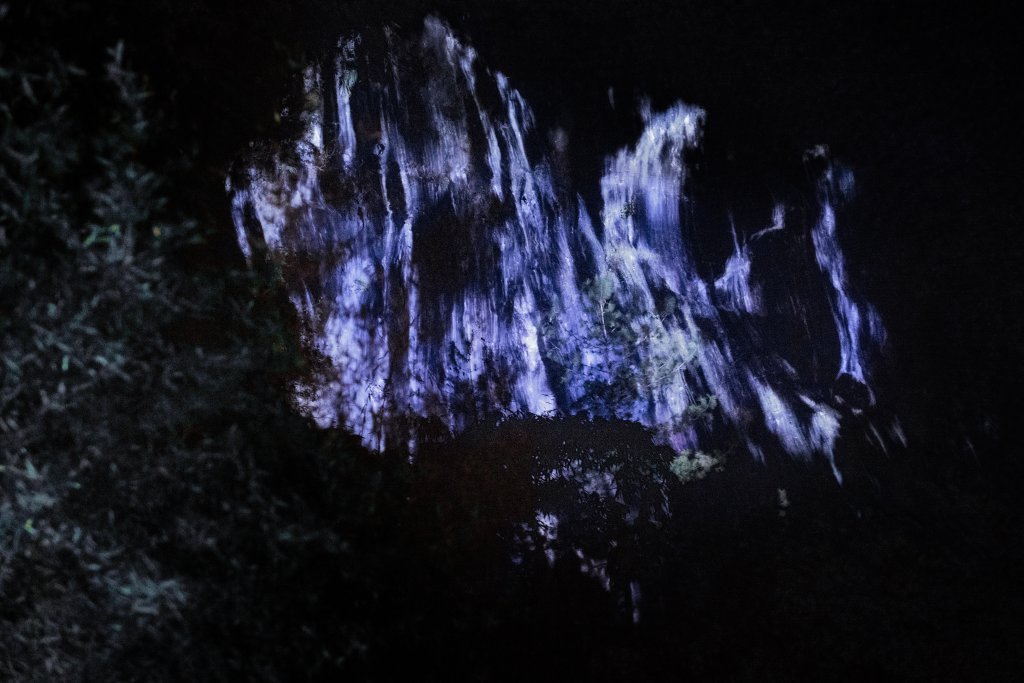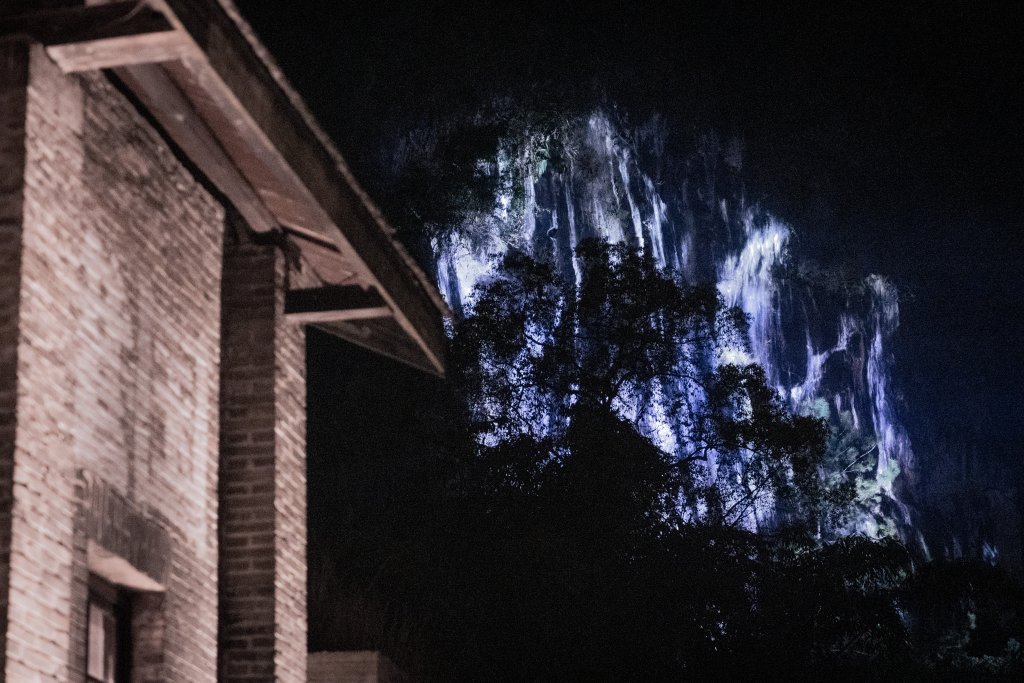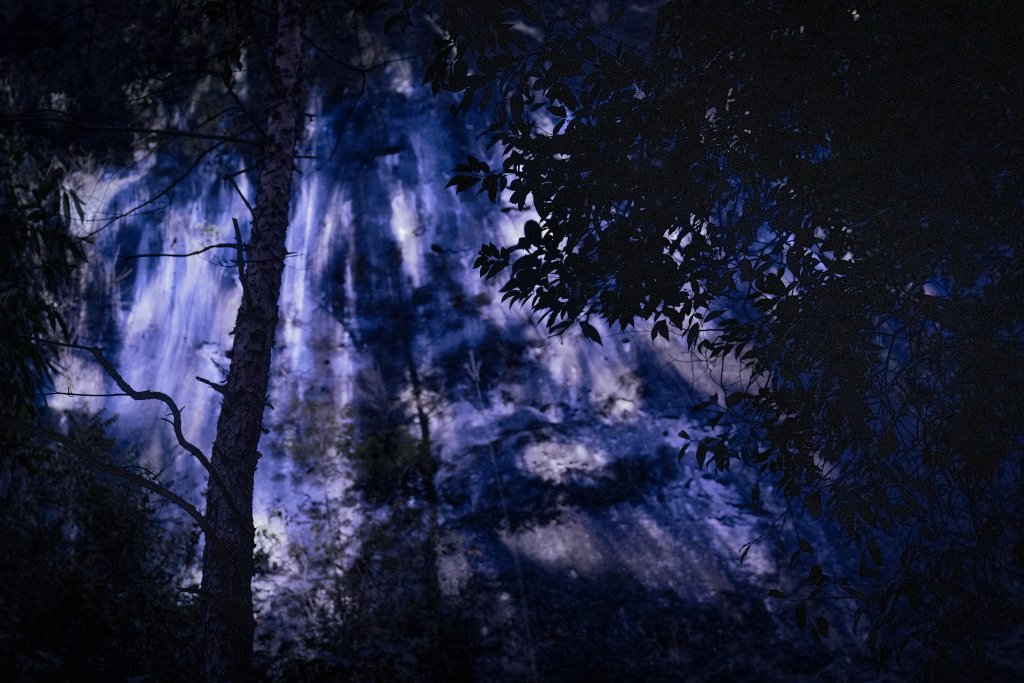 My Job Conclusion
My job responsibilities in this project are:
1) Processing the preliminary 3D scan files
2) Merging and stitching 3D models
3) Mesh optimization
4) Mesh selection
5) Unfold UVs
6) Model format conversion
The workflow is: Meshlab – Cinema 4D
–

Maya – FBX Review
Credits
Project by Jiayu Liu
Artist assistant:Hongyu Chen
Project manager:Kristy Ting
Technical Director:Louis Mustill
Design Lead & Compositor:William Young
Lead Houdini Artist :Beck Selmes
Houdini Fluid Artist :Lewis Saunders
3D Modeling:Sean Lu
3D Scan: Tao Jiang
Projection Design :Jiaban Xie
Projection Technician: Zhenren Zhang
Projection Software Engineer:Ze Fan
Flying Anchor:Jian Feng
Panorama:Kangping Yi
Sound Art :Qi Meng
Film Director: Tao Zhang
Film Assistant :Zilong Wang
Documentary: Huirong Li
Film Editor: Wanlong Ma
Digital colorist:Yuhao Wang
Chinese Verse : Wentao Shi
English Verse:Chang Yan
Rock Climber:Xiaoyao Ren & Junjie Duan
Caption Translator : Jialan Zhang